What better time than a national holiday to think about those that have come before us?
The History Reference Center is a great place to find articles on exactly that. Like our other reference centers, the History Reference Center lets you search thousands of resources focused on a specific field. If you go into the advanced search options, you can also search a specific chunk of United States or world history using their "Timeline" feature.
For example, Thanksgiving! You can do a regular search and come up with tons of stuff, or you can click on "European Colonization of the Americas" to learn more about that time period and all of the other stuff that happened before the USA began.
If you're interested in the origins of our biggest national holiday, this is a great place to start. You can also use it in combination with one of our databases full of teaching resources, ERIC, to find great ways to talk about this holiday with your kids in a way that respects both Native American history and culture, and what the holiday has come to mean: a time of gratitude and celebration.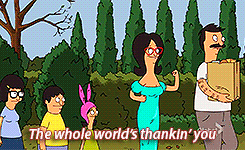 We certainly are. We're grateful to continue serving as your information guardians. From our family to yours, Happy Thanksgiving.